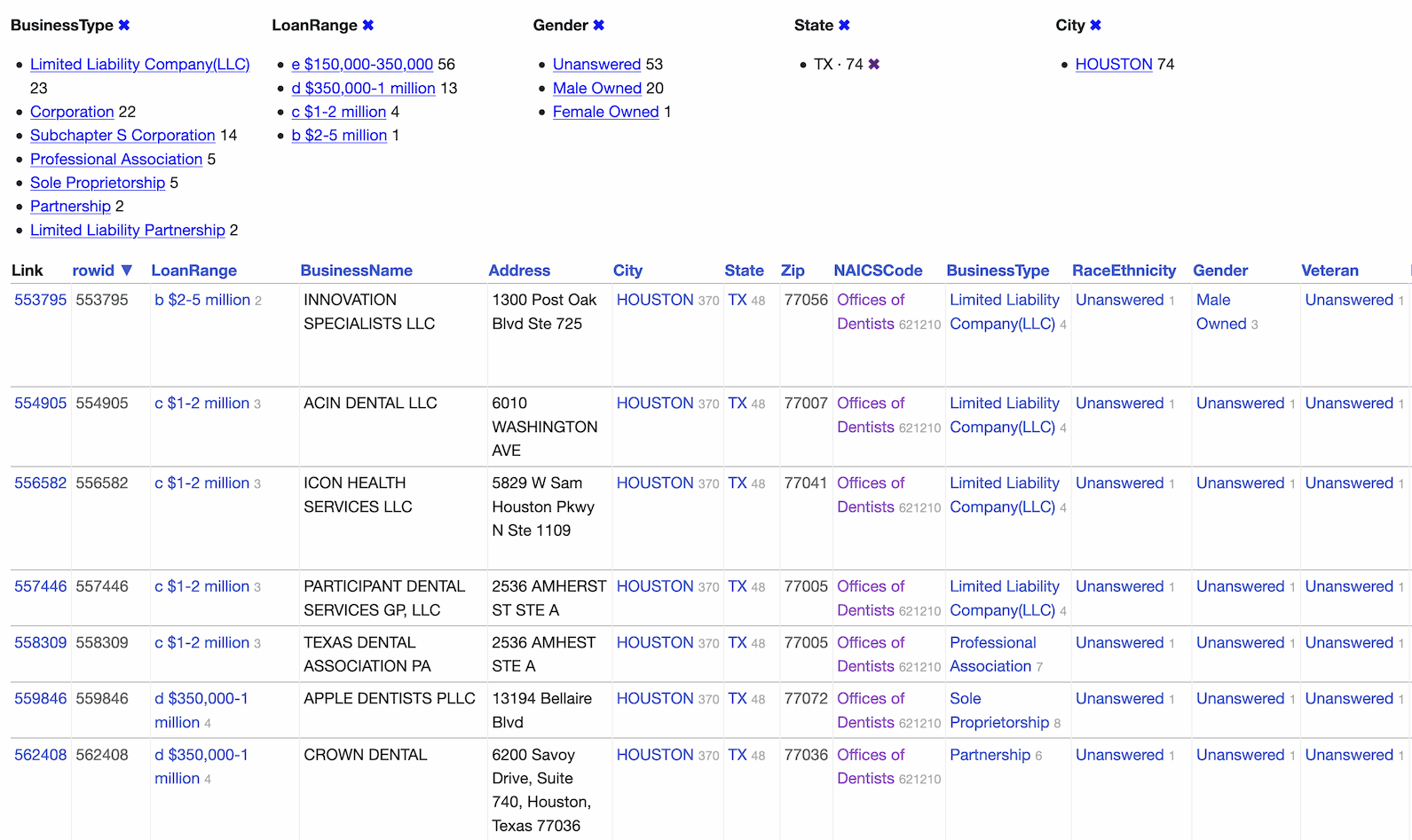 Datasette is a tool for exploring and publishing data. It helps people take data of any shape or size, analyze and explore it, and publish it as an interactive website and accompanying API.
Datasette is aimed at data journalists, museum curators, archivists, local governments and anyone else who has data that they wish to share with the world. It is part of a wider ecosystem of tools and plugins dedicated to making working with structured data as productive as possible.
Try a demo and explore 33,000 power plants around the world, then take a look at some other examples of Datasette in action.
Then read how to get started with Datasette, subscribe to the weekly-ish newsletter and consider signing up for office hours for an in-person conversation about the project.
Import data from CSVs, JSON, database connections and more. Datasette will automatically show you patterns in your data and help you share your findings with your colleagues.
datasette publish lets you instantly publish your data to hosting providers like Google Cloud Run, Heroku or Vercel.
Spin up a JSON API for any data in minutes. Use it to prototype and prove your ideas without building a custom backend.
Latest news
7th January 2021 #
19th December 2020 #
13th December 2020 #
10th December 2020 #
28th November 2020 #
31st October 2020 #
9th October 2020 #
14th September 2020 #
16th August 2020 #
11th August 2020 #
9th August 2020 #
6th August 2020 #
24th July 2020 #
1st July 2020 #
Latest releases
18th January 2021
Fixed bug where foreign key labels were displayed as [object Object]. #26
Better --help for sqlite-transform lambda. #7
Fixed bug where tool could crash with an error about missing columns. #11
14th January 2021
Upgraded tests for latest dependencies
Switched CI to GitHub Actions
12th January 2021
Fixed a bug where .add_missing_columns() failed to take case insensitive column names into account. (#221)
11th January 2021
Observable export instructions are only shown if Datasette is run with the --cors option. #5
Export notebook page links back to view the rows. #6
CSV streaming export instructions are provided, if available. #7
9th January 2021
Improved README with links to a live demo.
7th January 2021
.css pages now send the x-content-type-options: nosniff header, to protect against browsers incorrectly rendering the CSS as HTML which could be an XSS security hole. #1